Book Your Repair
Coronation / Bank holiday Update - We aim to still try to stick to our "Average" of 5 working days (excluding weekends and bank holidays) for an item to be looked at but as you can imagine there are quite a lot of parcels to process from the consecutive bank holidays. This means that it may take a little longer (estimated forcast is a day or 2 more). Thanks, Martin
Please use the form on this page to enter details about the repair you require.
Section 1 requires you to enter your return address details
Section 2 requires you to enter the optional details of the type of equipment you will be sending us for repair
Once you have completed the form and submitted it you will be given a reference number which you must quote when sending your remote to us.
If you need assistance booking your repair then please feel free to contact us on 07817 039435 and we will be happy to help (between 9.30am and 6pm weekdays)
IMPORTANT - Due to the increasing amount of parcels being rejected by Irish and Portuguese Customs we can no longer accept repairs for the timebeing from Ireland (Northern Ireland is not effected) OR Portugal, we apologise for this but we have no control over the Irish or Portuguese customs system that keeps returning our parcels unnecessarily even though all the correct customs declarations are in place. This page will be updated when the issue has been resolved.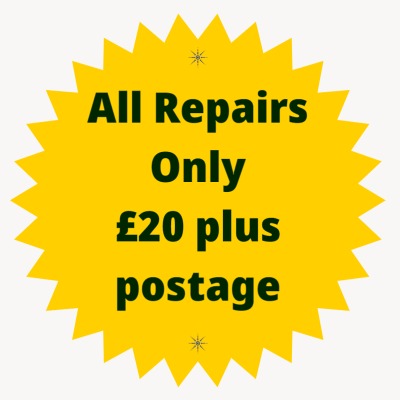 Your Return Details