Job Timeline (Ref 5935-6961)
Remote Returned to Customer
A Timeline of this job can be seen below.
Arrived - 23-Jun-2020
Fault Diagnosed
Remote Repaired
Payment Received
Returned - 26-Jun-2020
Repair Engineer : Martin Smith
LinkedIn Facebook
Hofmann jls-0220 Remote Repair Details
Manufacturer : Hofmann
Model : jls-0220
Customers Fault Description : just stopped working- possibly been dropped
Remote Fixer Repair Response (see below) :
This Hofmann controller arrived safely and on inspection 2 buttons were not in the case, the IR cover was seperate and the battery cover was missing.
On testing no signal was present. When opened a few issues were found, the oscillator was detached from the PCB, the Red LED was cracked and the IR leds were open circuit. All were replaced which restored full functionality.
As requested a clone was supplied, see below for the key mappings.
Brake Tester - MOT Rig Controller Testing Video
Remote Control Repair Testing Video
Clone Controller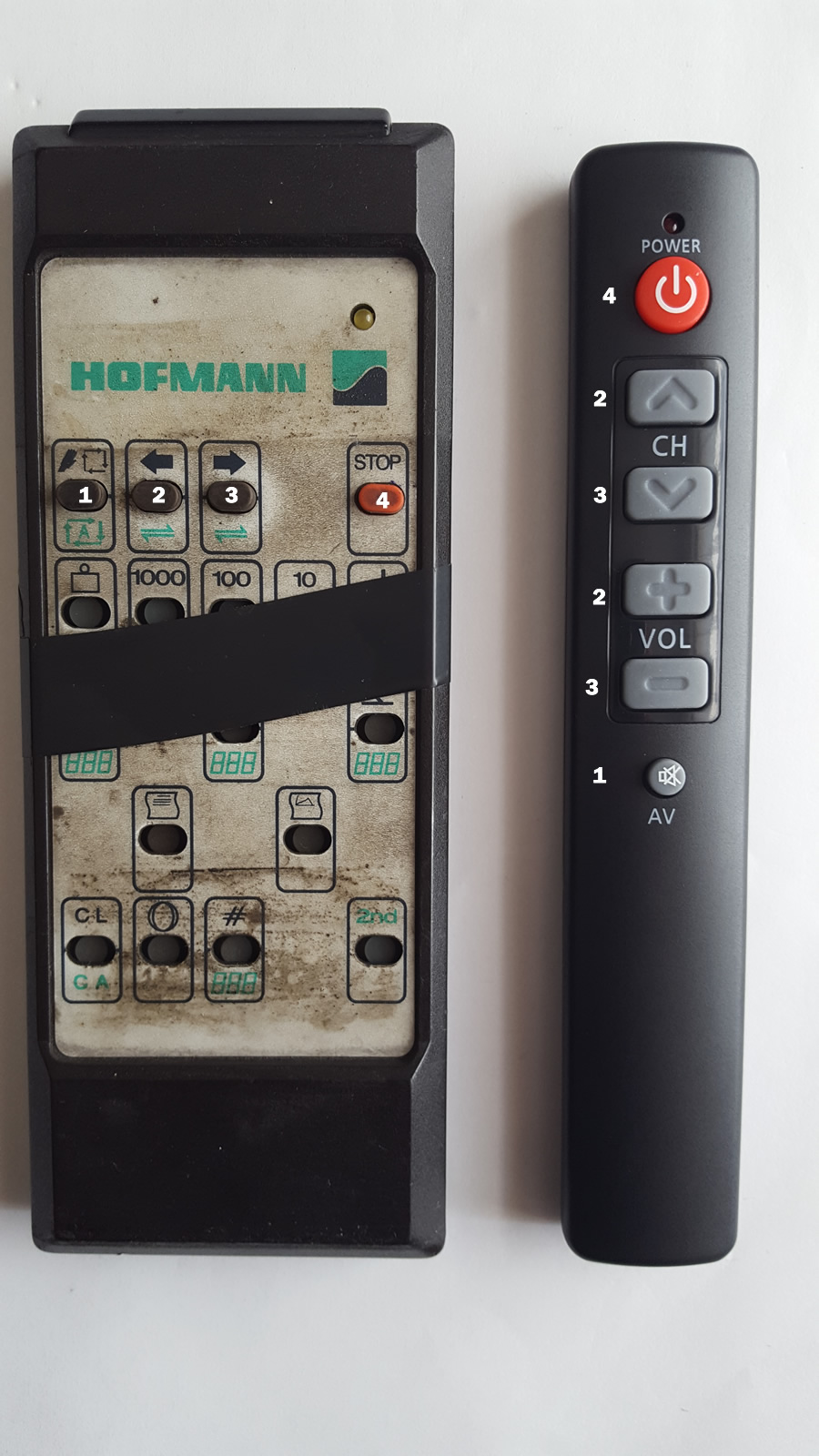 Remote Images